TRANSPORT MANAGEMENT SYSTEM
When planning your transport, it is important to know the availability of your assets and view their locations, and once the job has been completed, the capability to invoice instantly.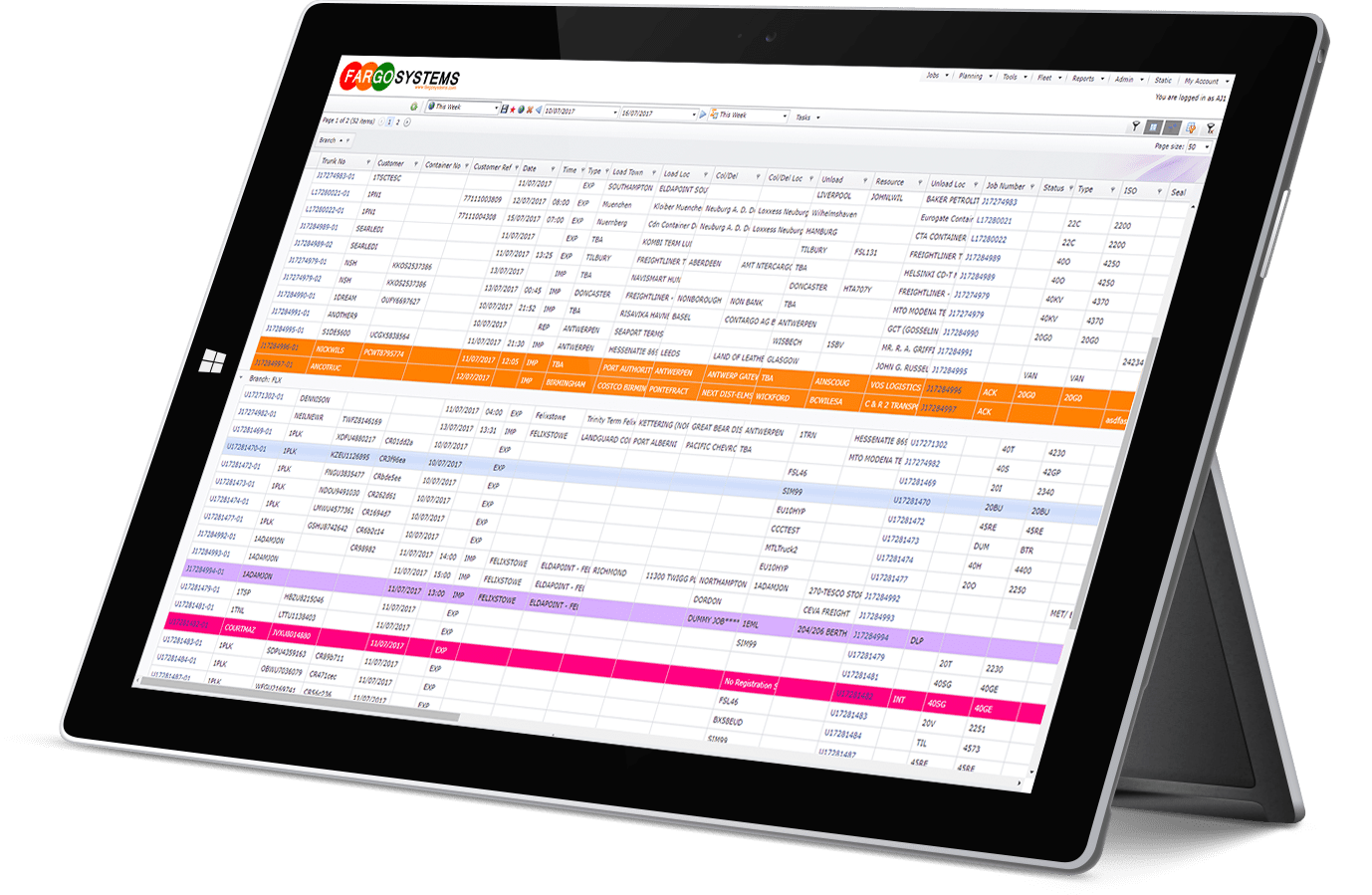 A modern transport management system needs to be capable of multi-office, multi-branch, and multi-currency. From processing the order to destination of goods, seamlessly optimise transport planning and streamline administrative processes with
TOPS
.
The ability to visualise and plan all movements, manage process flow and trouble shoot by exception is essential for freight movers, and for bulk, agricultural and tanker service providers, it is the ability to breakdown and plan the weight of movements and to resolve issues in real time.
Control costs and revenue with a planning tool that will seamlessly integrate with any existing systems and communicate directly with customers, suppliers and other third parties. Our flagship TOPS provides all the tools to help successfully run a transport planning operation.
TOPS
is also a fully-fledged fleet management system, ensuring your fleet assets – trucks, trailers, HIAB's, tail lifts, tankers, containers, drivers – are managed on the same application so that transport planners have real-time visibility of available options.
A financial management solution integrated in
TOPS
provides the power to instantly invoice upon receipt of the ePOD (electronic Proof of Delivery). Raise purchase orders (PO's) to accrue costs, together with associated asset costs, combined with fuel and payroll costs can all be set off against the asset's revenue earnings for profitability analysis.
Suitable Products