Whether you are managing full or part-load consignments, utilising your own assets, dedicated suppliers or spot-hire subcontractors (or any combination of these), TOPS can cater for it. Combine and consolidate all types of cargo across all modes of transport with definable routes, hubs and geo-zones.
TOPS is the complete transport management system. Assign jobs, receive real-time status updates and invoice (sales & purchase) at the touch of a button while running your fleet with an integrated fleet management system.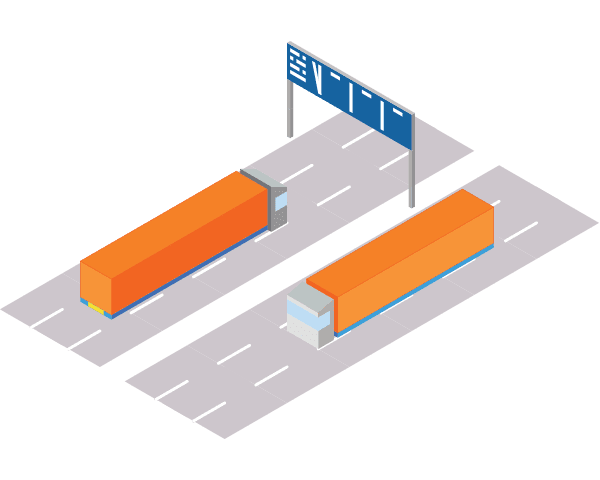 If you are a transport or haulage operation with a fleet of trucks, trailers, and drivers, then any combination of our products will provide solutions for your business.
From transport and resource optimisation planning with TOPS and Fleet Management through to mobile GPS, order and ePOD solutions with TOPS ePOD and TOPS…on the go.
We work with you to ensure the right mix of our products are deployed and integrated to meet your evolving needs.
The TOPS TMS is also a fully-fledged fleet management system. A significant challenge for any asset operator is integrating the transport work order and planning requirements with the back-office fleet administration.
With TOPS, you can manage your fleet assets – trucks, trailers, drivers, containers – all within the same application so that transport planners have real-time visibility of available options.
A graphical appointments scheduling tool and powerful events planning and reporting grid enables the fleet manager to remain compliant with vehicle safety and service appointments, MOT's, training, license expiries and set warnings and override permissions for asset utilisation.
Manage appointments together with associated outlays included in KPI reports ready to combine with other significant fuel and payroll costs. These can then be set off against the asset's revenue earnings for profitability analysis.
Suitable Products