If you are operating a fleet of trucks, trailers, drivers, and subcontractors, whether in Container Haulage, General Haulage, Bulk Haulage, or part of a Pallet Network, then a Road Fleet Operator or Fleet Operator requires a planning tool to assign jobs, a monitoring tool to provide real-time job statuses and an invoicing tool to invoice the customer, whilst ensuring the fleet is complaint at all times.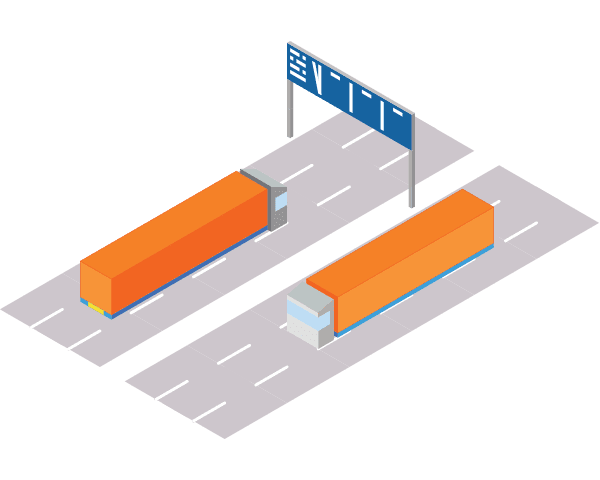 Whether you are planning full loads or multiple drops, intermodal or multimodal, you need to know the resources available to quickly assign and rate jobs. TOPS Transport Management System goes far beyond A to B route planning, covering a whole range of distribution, full load, multiple drops, and network scenarios.
Integrated rate comparisons and optimisation tools makes it easy to assign the best resource, and with mobile telematic solutions, TOPS…on the go or TOPS ePOD, instantly expedite the job. Real-time notifications and electronic proof of delivery (POD) are received directly to the traffic sheet for the operator to update the customer or share via the TOPS.WEB portal.
Never lose sight of the traffic sheet with TOPS Anywhere, a mobile application which keeps you in control.
When the job is completed, invoice the customer directly via the Financial application integrated within TOPS.
TOPS is a fully-fledged Fleet Management System to overcome the challenge faced by an asset operator to integrate maintenance and repair scheduling with the Road Fleet Operator's transport work order. With TOPS you can manage your fleet assets – Trucks, Trailers, Drivers – all within the same application so that transport planners have real-time visibility of available options.
A graphical scheduling and events planning enables easy management of service appointments, MOT's, training, license expiries, driver hours, and to set warnings or over-ride permissions for asset utilisation to remain compliant with vehicle safety and service appointments.
Suitable Products