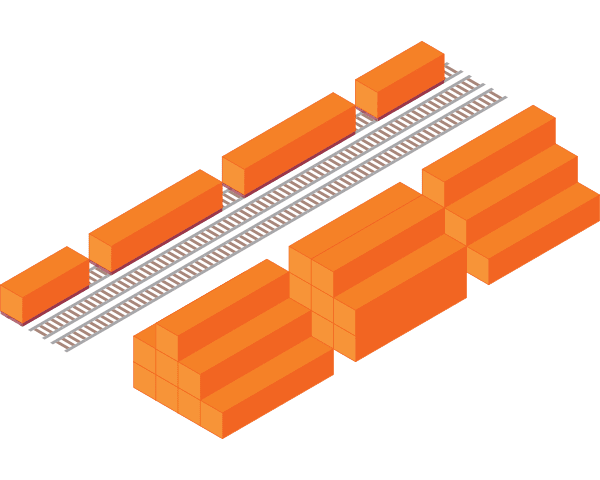 If you are a rail freight operator or someone running those services, then TOPS Transport Management System with capacity planning and optimisation of contracted services will be essential. Easily manage committed services with the appropriate freight, sharing costs and reporting on shipment or cargo-level profits and margins.
Equally, a smart solution for barges or short-sea feeders or freight ferry operators.
If you are a terminal operator holding or storing containers before loading or unloading onto wagons, then CYMAN is the perfect solution. From train arrival and departure schedules, the operator can schedule the movement of containers from in-gate to out-gate, instructing lift operators via CYMAN.WEB storage destinations and wagon locations.
Suitable Products